Setup A Complete Business Empire…

IN 3 Simple Steps
Step #1
Use Our Pre-Made Proven To Convert Sales Material To Make Sales
Get our Sales pages, Expert-made funnels, High-converting Videos, and Training. And….Yes, this is the same sales material we used to convert you, hence you know that Our Sales Material Is Tested To Bring You Maximum Sales and Profits.
Step #2
Accept Payments Directly In Your PayPal, Stripe or Bank Account
Charge as per your will… Monthly, Yearly, or One-Time-Fee by reselling PrimeStocks Accounts.
Step #3
Login to Your Exclusive "Partners Only" Dashboard and Create accounts for your customers in minutes in 1 Click.
Enter Email Id and You are Done
You don't even need to take care of your customers later because our team will do it for you! We'll handle support, assist your customers, and tackle all the odd situations from your customers' side.
Best Part?

WE'LL HANDLE SUPPORT OF YOUR CLIENTS which makes it easy for you to Concentrate on Marketing, Sales & Making More Profits.
Watch How You Can Create Accounts For Your Clients In Literally 1 Click Within Few Seconds
Imagine How Easy It Is...
Use our high converting sales material to make sales, add a new user in one click, and Concentrate on getting new clients because we are here to take care of the support for all your clients.
You Have Chance To Own Resell Rights to PrimeStocks Which Has THE Power Of UNLEASHING
3 Million+ Royalty-free HD & 4K Stock Videos, Images, Vectors and Audios along with Our awesome drag and drop editor and tools.
Look How Much Our Existing PrimeStocksReseller Customers Loves Us:
Why It's EASY TO SELL PrimeStocks?
Everyone NEED Stock Images, Videos and Audios in business – It's a Basic minimum requirement nowadays
Everyone is forced to pay 100s of dollars to sites like Shutter Stock.
You can solve their problem and make a fortune for yourself at the same time
Prime Stocks Existing Agency License Holder are earning between $1000 to $10,000 every month
There is Huge Ocean (Millions Of Entrepreneurs) Out there Waiting to Solve Their Problem Of Stocks Media Files
Just ONE SALE can GET YOUR INVESTMENT with us BACK,
And anything over it is your pure profits.
You Will Reap Fruits Of Our Hard work Of Last 3 Years
We have invested over $100,000 in making this world-class app.
We are Investing $12,000 every month on its maintenance.
Spent months to create proven sales material (sales pages, sales videos, graphics, etc.)
A current agency license holder who has 10 clients a month easily makes a minimum of $1000 every month.
You will never have to worry about Marketing or other Technical Skills because we've done all the Hard Work JUST FOR YOU.
PrimeStocks sells for itself once people see how powerful and easy it is.
BEST PART?
We'll handle support for your clients which makes it easy for you to concentrate on Marketing & Expansion Only
So don't sit around waiting for things to happen, Click the button below and get access today.

Since our support team can only handle clients of maximum 100 smart agency holders, We'll not be providing this "SUPPORT ON US" inaugural service add on bonus after 24 hours.
With
30 Days Money Back Commitment
This Offer Will Close Soon Permanently.
GET Prime Stocks RESELLER Now
50 License
Your Each Client Will Have Access To Features Of PRIMESTOCKS Only
50 Account License
With Our Sales Material For Best Conversions
Create Accounts for your Clients Using your Reseller Dashboard in 1 Click
We'll Handle Support Of Your All Clients
Just Accept Payments From Clients In Your Paypal or Anywhere, Create Accounts In 1 Click
Low One Time Investment On Untapped New Technology to Reap Big Profits
Create 25 PRIMESTOCKS Accounts for Clients From Your Resellers Dashboard & Charge Them High Monthly Recurring Price.
This Exclusive Offer Will Close Anytime Permanently
Price $147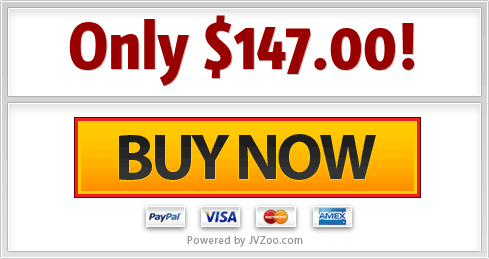 100 License
Your Each Client Will Have Access To Features Of PRIMESTOCKS Only
100 Account License
With Our Sales Material For Best Conversions
Create Accounts for your Clients Using your Reseller Dashboard in 1 Click
We'll Handle Support Of Your All Clients
Just Accept Payments From Clients In Your Paypal or Anywhere, Create Accounts In 1 Click
Low One Time Investment On Untapped New Technology to Reap Big Profits
Create 100 PRIMESTOCKS Accounts for Clients From Your Resellers Dashboard & Charge Them High Monthly Recurring Price.
This Exclusive Offer Will Close Anytime Permanently
Price $197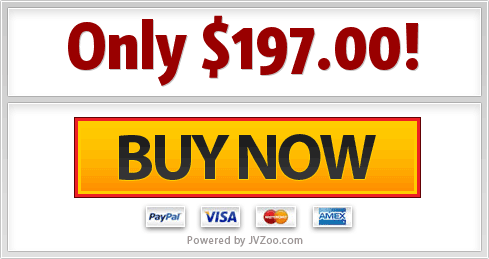 200 License
Your Each Client Will Have Access To Features Of PRIMESTOCKS Only
200 Account License
With Our Sales Material For Best Conversions
Create Accounts for your Clients Using your Reseller Dashboard in 1 Click
We'll Handle Support Of Your All Clients
Just Accept Payments From Clients In Your Paypal or Anywhere, Create Accounts In 1 Click
Low One Time Investment On Untapped New Technology to Reap Big Profits
Create 200 PRIMESTOCKS Accounts for Clients From Your Resellers Dashboard & Charge Them High Monthly Recurring Price.
This Exclusive Offer Will Close Anytime Permanently
Price $297